New Patients at Malpass Family Chiropractic
Preparing for Your First Appointment
Before you come in, please fill out your new patient paperwork. We have separate forms for adults and minors under 18.
Wear anything you like to your appointment. Before your examination, we have women change into gowns that velcro up at the back and men change into shorts with an elastic waist.
NEW PATIENT FORMS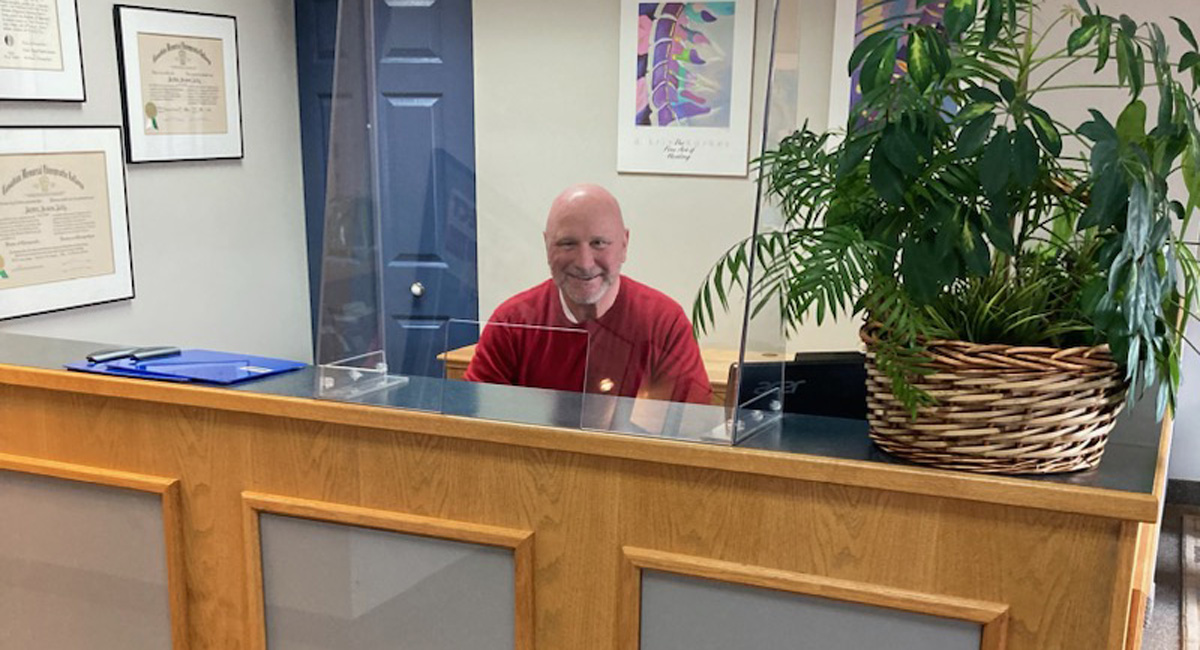 During your one-on-one consultation, Dr. Malpass will talk you through a complete health history and your current symptoms, listening carefully so we understand your specific needs and how we can help you best.
After that, we'll have you change into a gown or shorts and do a thermal and EMG scan using our INSiGHT CLA scanner. Dr. Malpass will then do a thorough exam and let you know if this is something we can help with. If we need imaging, we'll refer you to a local clinic for X-rays. All you'll need to bring with you is your health card.This visit usually takes 45 minutes.
After Dr. Malpass has had the chance to look over your results, you'll come back in to go over your report of findings. We'll show you a short video introducing you to the Activator Method® and then look over your results from the examination, scans, and any X-rays. Once you've signed a consent form, we'll give your first adjustment before walking you to the front desk to schedule your next appointment.This visit should take 30 minutes. You can wear your regular clothes during this appointment and leave your shoes on.
What to Expect From Care
Regular visits are much faster than your initial onboarding appointments, as we'll get started with
your adjustment
right away.
Our front desk staff will give you a form with a breakdown of fees and talk with you about financials when you first come in. We're a cash-only practice. We accept Debit, Visa, Mastercard, and American Express.
Book Now
It's time to get started with better health. Schedule today.
CONTACT US
---
New Patients at Malpass Family Chiropractic | (905) 648-9991